Experience Woodworking
With Tom McLaughlin
I remember the moment I stepped into his shop like it was yesterday. Hundreds of  furniture patterns lined the walls, classic machinery arranged in the middle, well worn hand tools laying beside artsy furniture parts on workbenches, and ahhh, the wonderful fragrance of antiquity. At the center of it all was the talented and gracious, 73 yr old master craftsman P. A. "Pug" Moore.
I never imagined that visit would lead to an apprenticeship with him, for what turned into three amazing years together, side by side. Now 25 years and hundreds of custom furniture pieces later, I see the positive impact that humble man had on my life. Having a mentor like Pug Moore moved me forward so much further and faster than I could have gone alone — not to mention it was a lot more fun sharing the experience together. And this is where you come in… Epic Woodworking was formed in order to open my shop doors to you. Step in for a while —  whether online or on-site — find a place at the workbench, and share some creative moments with me in this wonderful craft. You may just be interested in hanging out, or making a piece for friends and family, or going even deeper. But wherever it leads, I hope we find ourselves making something more beautiful of our lives. Thanks, Tom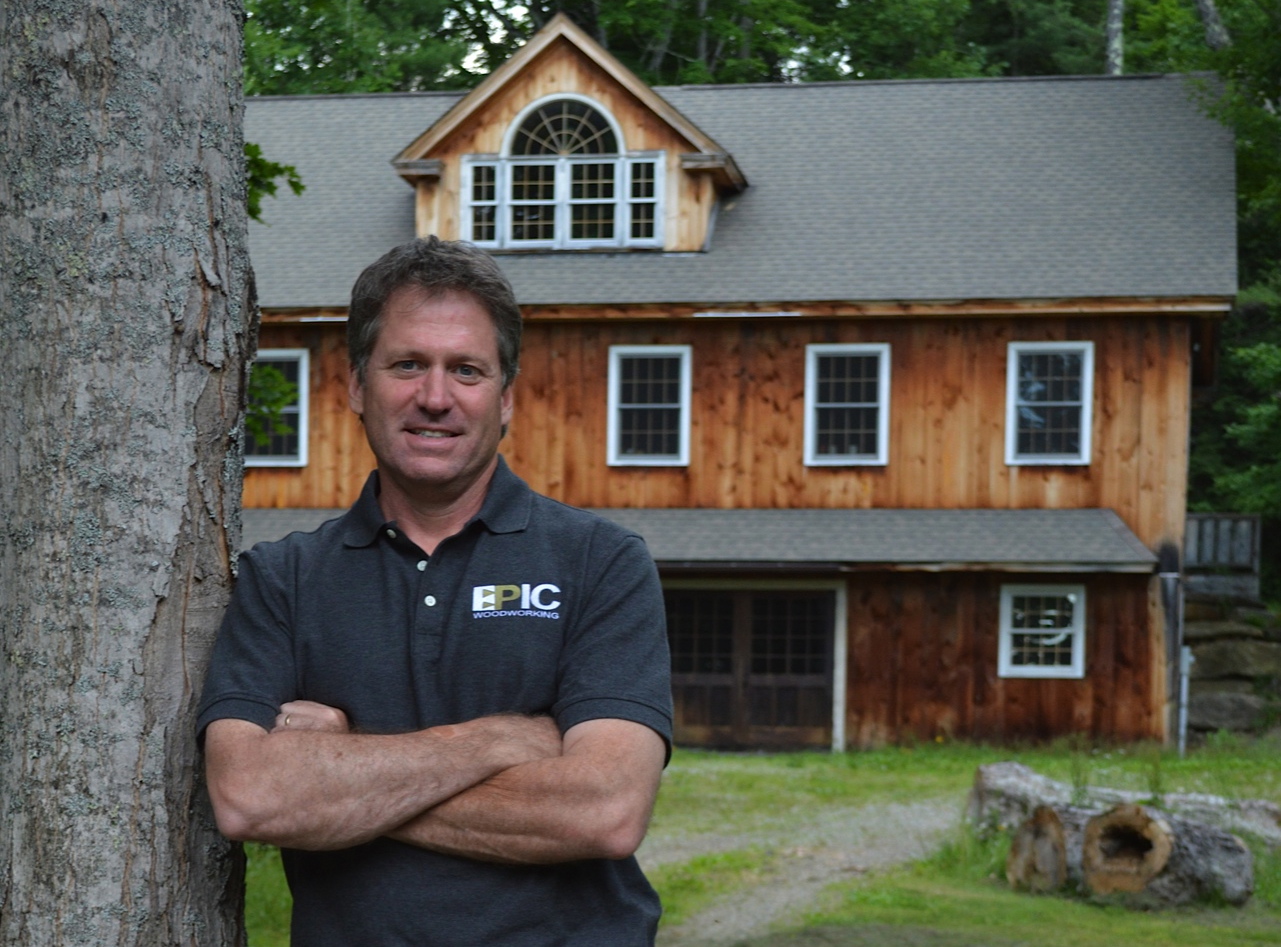 Tom McLaughlin in front of the shop
---
Mailing List
Click below to join the EPIC Woodworking mailing list and receive updates regarding woodworking videos, resources, as well as Virtual and In-shop Apprenticeship opportunities.
Click to sign up now and receive
---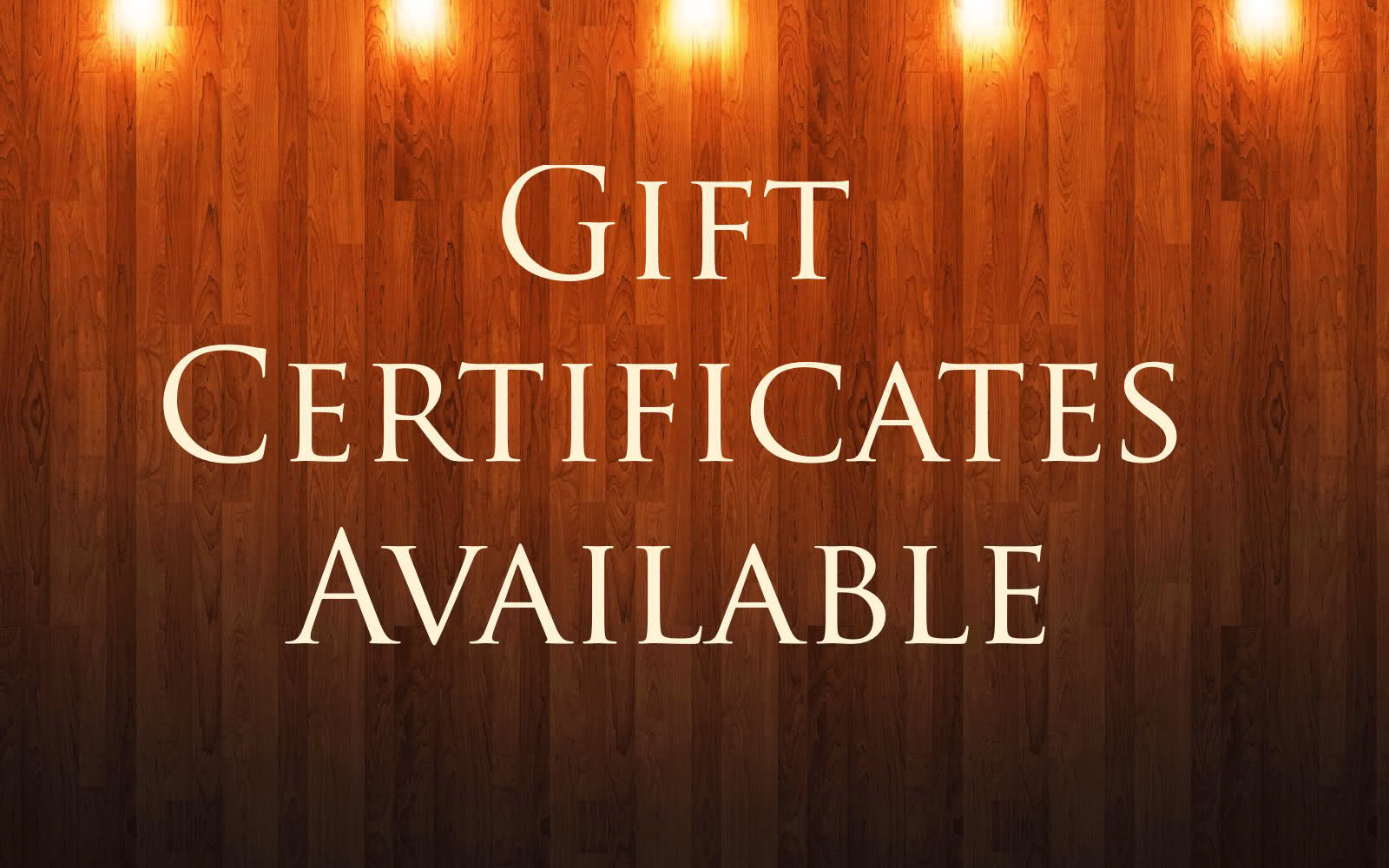 Not sure what to get them for Christmas? Purchase an Epic Woodworking Gift Certificate for the woodworker in your life. Choose the amount that works for you, and print it up for immediate delivery. 
They can use the funds to purchase full-size plans, or instructional training (online video access or in-shop classes) so they can build some great projects to keep or give away!
Click the image to open the our Store where you can purchase a gift certificate in the denomination you choose.
In the Media
Tom McLaughlin is back for Season 6 as a 3-episode "regular" on Public Television's Rough Cut – Woodworking with Tommy Mac. Check your local listings to watch Tom and Tommy collaborating again on episodes 2, 7 and 13. If you're not sure if Rough Cut shows in your area, click here for a Station Finder tool.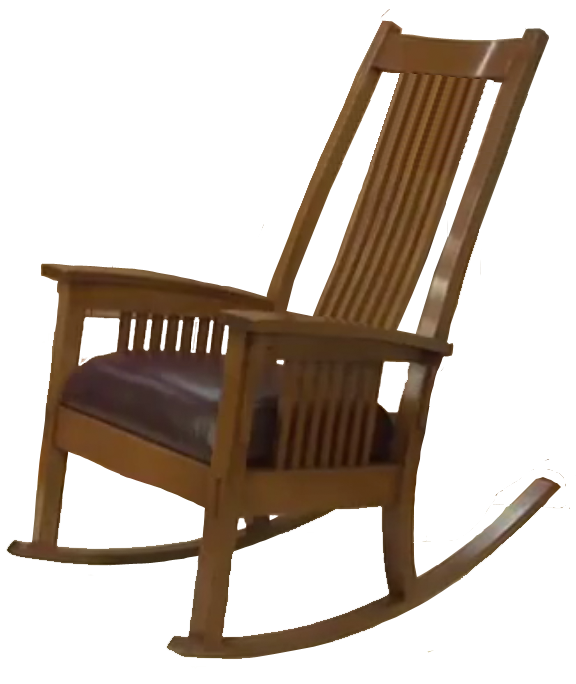 Craftsman Style Rocking Chair
Last year Tom built a rocking chair for an episode of Rough Cut that's design and construction drew a lot of attention. Click here to learn more about building a rocker which is a slightly revised design of that original design chair. It has a 4½" higher back to accommodate taller sitters, appropriately adapted backrest for greater comfort, and increased curvature on the rockers for optimal rocking.
Video Content
Most recent listed first
Watch – Do it Yourself Shelf Time lapse
Watch – Making a Cherry Half-round Desk
Watch  – Making a Live-edge Walnut Countertop
Watch  – Woodfinishing Techniques
Watch  – The Banquette Project
Watch  – Designing Furniture
Other Points of Interest
Testimonials – Read comments from Tom's students
About  – How it all began
Media – Tom's presence in the Media over the years
Gallery – View Tom's Furniture Portfolio