"My aim is not simply to teach woodworking, but to reveal and inspire the Artist inside."
~ Tom McLaughlin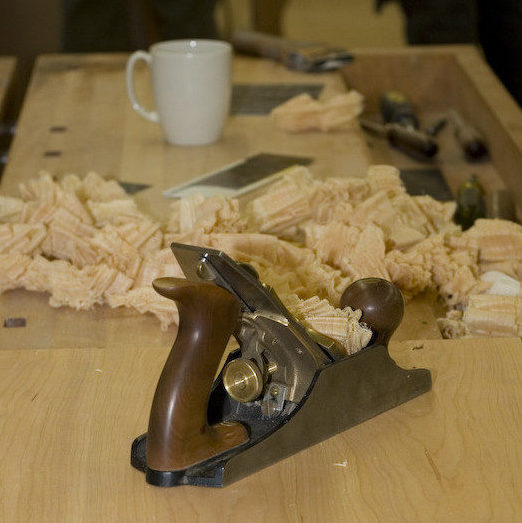 The best way to learn woodworking is project-based, hands in the dust, tools in your grip, calm in mistakes, creative experiences. Our classes offer all this and more. Click here to see current ONSITE and ONLINE CLASSES so you can get started!
Tom's disarming demeanor and patient disposition come through in the videos, which are both technique and project focused, and not a little fun too! Click here to view FREE VIDEOS and take that first step!
Connecting with like-minded people is satisfying, especially when agenda and expectation are set aside. You will sense this spirit at Epic Woodworking right away. Click here to read TESTIMONIALS from those who have experienced our classes.
The coffee is on, the shavings are flying  ...it's just plane fun!
View a Portfolio of Tom's Work
Everything I know about furniture making I owe to Mr. Pug Moore. He understood the difference between merely good and clearly great work. And that is what I hope to pass on to you.
To the Portfolio
Join our Mailing List
Receive Tom's Top 10 Hand Tools List as a welcome gift from us when you join. You will also be the first to know about new learning opportunities, uploaded video, and other Epic announcements!
Click here to join