Tom McLaughlin

Tom learned to appreciate the fine arts aspect of woodworking in his teens, but an apprenticeship with 73-year old P.A. "Pug" Moore launched his 21 years of making furniture professionally. Tom's emphasis on combining exceptional materials with traditionally inspired designs has led to his work being acquired by notable museums. Tom has been featured in Traditional Home magazine, The New York Times, and Fine Woodworking magazine, and has received several design awards from the League of New Hampshire Craftsmen.
Tom has been teaching furniture making workshops for 16 years now. In addition, Tom has served as Chairman of the NH Furniture Masters Association. He also coordinates the NHFMA Prison program, through which inmates receive individual and workshop training as a rehabilitation effort.
Claude Dupuis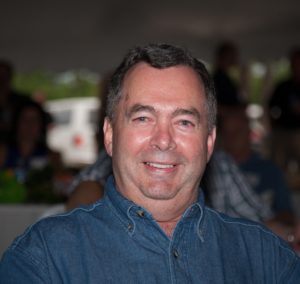 Classes:  Bowl Turning 101, Turning Lidded Bowls 201, Turning Hollow Vessels 301
Claude grew up working in construction with the love of building things made of wood, so it was no surprise that when he started turning in 2008, he was instantly hooked. He says that transforming a chunk of firewood into a beautiful and useful object is very satisfying. He constructs your standard variety bowls using a multitude of different hardwoods, segmented and stave bowls, vases, spheres, pens, bottle stoppers, and ornaments. Its always an adventure as you never know what a piece of wood will reveal. Claude has a passion for turning and enjoys teaching and helping others discover their passion and love for woodturning.
As a self taught turner, he is a past president of The Guild of New Hampshire Woodworkers and the current President of the Granite State Woodturners (a subgroup of the Guild). In addition, since April 2000 Claude has been a Juried member of the League of NH Craftsmanship, and for four years in a row has won "Best Turned Piece" at the League's "Living With Crafts" exhibit at the Sunapee Fair.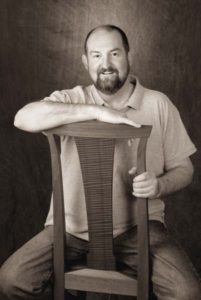 Terry Moore
Classes:  Beginning Veneering, Veneering a Round Table
A Welshman who has lived in the States for nearly thirty years, Terry Moore paved the way for his ultimate vocation as a furniture master when, in 1976, he opened his own woodworking shop, designing and making custom kitchens, architectural woodwork, and musical instruments. When he began developing his own designs, he was soon showing his work at exhibitions throughout NH, as well as galleries in Boston and New York. Many awards for his pieces followed. Along with three other woodworkers, he formed the Guild of NH Woodworkers and was one of the six founding members of the NH Furniture Masters Association. He has been published extensively and is actively involved with training inmates in woodworking at the NH State Prison.
Gary Wood
Classes:  The Art of French Polishing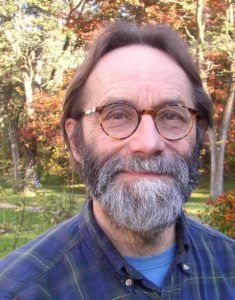 Gary has been a professional furniture maker, wood turner, and finisher for over 40 years. His interest in traditional formulas and techniques has led him to develop his own line of wood finishes. Gary demonstrates and teaches finishing workshops throughout New England and is a frequent contributor to the Journal of The Guild of NH Woodworkers.